Inch Ruler for Mac
How to find out the size of any object on the screen or the distance between two points or how to measure an angle in degrees or radians on your Mac? Download and install Inch Ruler . You will find all confusing problems become so easy in one minute.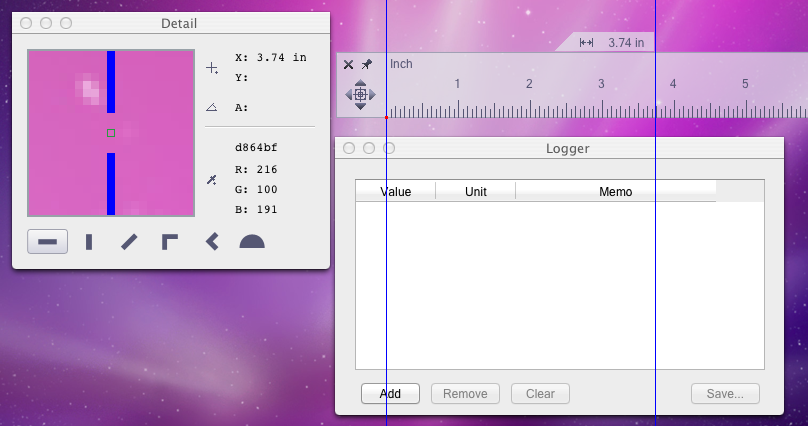 Features:
Customizable ruler color.
Customizable Standard line color and Guide line color
Measurement in pixels, inches, picas, or centimeters.
Measuring angles in degrees and radians.
Calibrate your ideal units.
Rotation of the ruler and diagonal measurement is supported.
Ability to "save" all the measurements data to txt format.
Float above other applications or not.
The length of the ruler is changeable simply by dragging the edge.
Shadowless rulers with customizable transparency.
Customizable magnification of the Detail Window.
Angles can be measured by selecting the Protractor ruler.
Keyboard shortcuts for most ruler functions.