Pica Ruler for Mac
Do you need a way to measure the distance between two points on your screen or to get the exact location and size of an element on a web page? To measure in pixels, centimeters, inches, picas or your own units? If so – pica ruler is your perfect choice.
Pica ruler is multi-functional software for Mac that provides a variety of options to help you measure dimensions fast and conveniently.
After install and launch the ruler, the main interface is shown as below: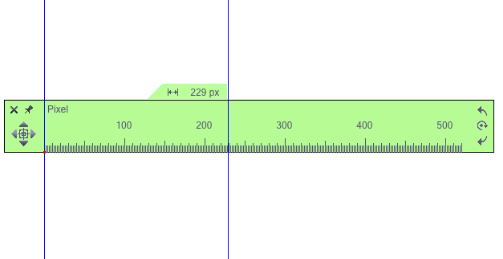 Features
Floating on the top of all windows
If you want to make our pica ruler for Mac float on top the window to convenient your measuring, just left click on the

or right click on the ruler to choose "stay on top". Then

turns into

and the pica ruler won't be covered by other windows.

Add marking lines
You may intend to mark the objects that you have measured so you won't mix them up with the ones you are going to measure. Then adding a line is a perfect solution.
Choose "Tool"-"Add line" or use the shortcuts (Command + L).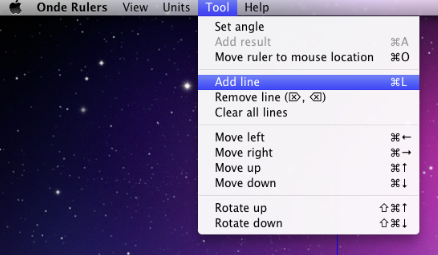 These lines will make your measuring easier and more convenient.

Features about screen ruler:
User-friendly interface
Concise but powerful main interface. It is easy and funny to learn and use this online ruler.
Changeable units
Four units for you to measure length: pixels, centimeters, inches, and picas and two units for angles: degrees and radians. Plus, you can define your own units as your preference.
Screen magnifier
Detail window provides a magnifier for more precise results and specific RGB color values for any selected pixel.
Store measurements
Logger window serves as your personal notebook to store all the detailed measuring data history.
Six ruler shapes
Switch among Horizontal, Vertical, Diagonal, Double, Diagonal double, and Protractor ruler to satisfy diverse demands.
Preferences setting
Options in the Preferences Panel allow even more customization of the Basic Setting, Length Unit, and angle Unit.