Screenshot Capture for Mac
How to capture screenshot on Mac accurately and quickly? Generally speaking, we mainly take a screenshot of ellipse, rectangle or freehand region, capture screen and software window using a screenshot capture tool. So you should install a professional and easy-to-use screenshot software.
We introduce a such screenshot print program for Mac users - Ondesoft Screen Capture , which is currently the most powerful Mac Screenshot capture tool. This Mac screenshot utility allows you to take a snapshot of the computer's screen or part of the screen, open windows or portion of open windows. After finishing shooting, you can edit and save the screenshot into popular image format.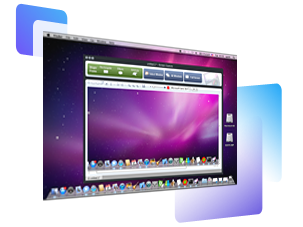 Main screenshot capture functions
Take screenshot of specific part
With our Mac Screenshot software, you can capture ellipse, rectangle region easily.
Take screenshot of entire screen
Taking screenshot of entire desktop is available by our Mac screenshot. Countdown timer can be set as long time as you need to prepare your Mac screen.
Take screenshot of all windows
By Mac Screenshot product, all windows can be captured with just one click. The screenshots will be saved as thumbnail for you to filter.
Take screenshot of freehand region
With freehand screenshot capture function, you can capture any part or any shape on your screen arbitrarily.
Editing screenshots on Mac OS
To highlight with square, ellipse, arrow.
Text annotation is available to change fonts and colors.
Undo / redo, zoom in, zoom out, real size, move.
Support tabs.
Free drawing and tablet is supported.
Ability to snap within the screenshot capture tool window.
Preview editing function of screenshots.
More Features about Screenshot for Mac
Software tray.
Menu bar item.
Ability to "save as" the screenshots.
Screen magnifier with hotkeys and hex value color.
Shortcuts keys.
Capture window hides itself automatically when capturing.
Support JPG, PNG, BMP, TIFF, PPM, XBM, XPM, ICO, JPEG and TIF format.